Accountability 2015
Conectas in numbers
Who Believes in our work
Conectas values independence. Therefore it does not accept donations from the Brazilian government, nor from the arms, tobacco, alcohol or pharmaceutical industry or from any other institution that represents a conflict with Conectas' principles. Currently, most of our resources come from private national and international foundations, as well as development agencies.

*We receive donations from international foundations that have institutional policies to remain anonymous.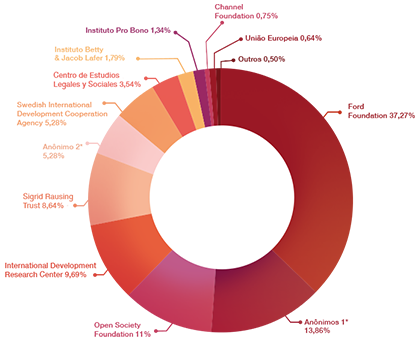 Investment in
transformation
Conectas resources are invested in its programs promoting human rights, combating setbacks, reporting violations and maintaining the infrastructure needed to carry out this work. All financial transitions of the organization are audited independently. In 2014/2015, Price Water House Coopers was responsible for the audit.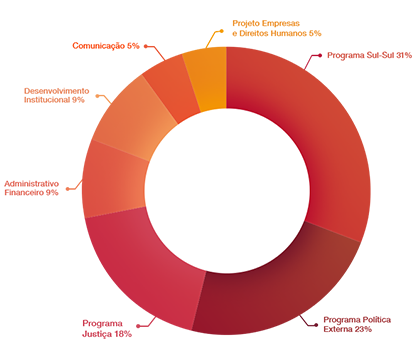 Talent in action
Conectas has a multidisciplinary team with highly skilled professionals, under constant training and engaged in the promotion and defense of human rights.





Engagement and love for the cause
Volunteers represent an important support for Conectas activities. Our volunteers are, for the most part, young people and students who share the values of the organization and who are willing to give their time in exchange for experience in the field of human rights.